The news of the marriage of Bollywood actress Parineeti Chopra and Aam Aadmi Party MP Raghav Chadha is dominating social media these days. The couple is leaving no stone unturned to make their wedding special and grand.
Parineeti Chopra and Raghav Chadha will tie the knot on September 24. Now, the couple's wedding card has gone viral on social media. Fans are very excited to see this.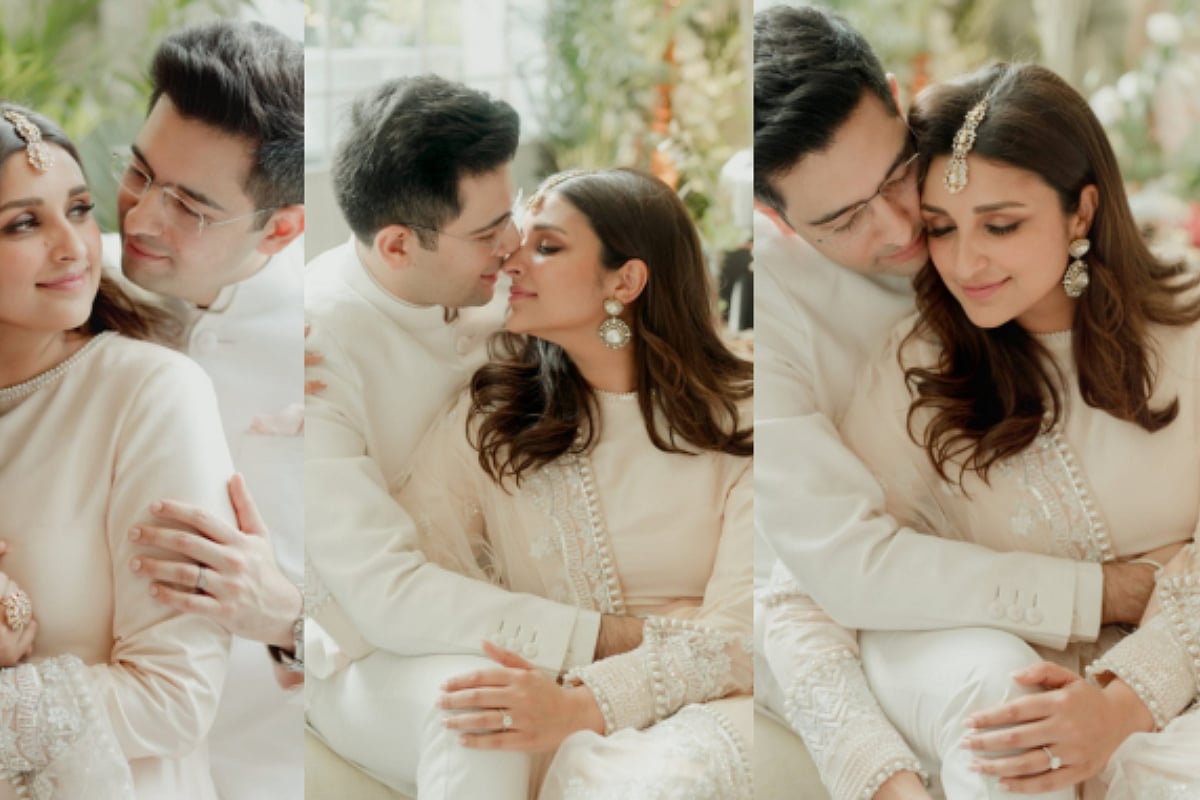 According to the report of India Today, the marriage of Parineeti Chopra and Raghav Chadha will take place at Leela Palace in Udaipur. This wedding will be based on white theme.
The celebrations will begin on September 23 at 10 am with Parineeti's choora ceremony, followed by welcome lunch from 12-4 pm. The family, as well as the bride and groom, will party all night long from 7 p.m.
On September 24, Raghav's Sehrabandhi will be held at Taj Lake Palace at 1 pm and its theme has been kept as Threads of Blessings.
The wedding procession – the royal procession will start from Taj Lake at 2 pm and will reach the wedding venue at Leela Palace for the Pearl White Indian Wedding.
Parineeti Chopra will garland her groom Raghav Chadha at 3.30 pm. And there will be a procession at 4 o'clock. The farewell ceremony will be held at 6.30 pm and the theme of the reception ceremony will be 'A Night of Amore' from 8.30 pm at Leela Palace Courtyard.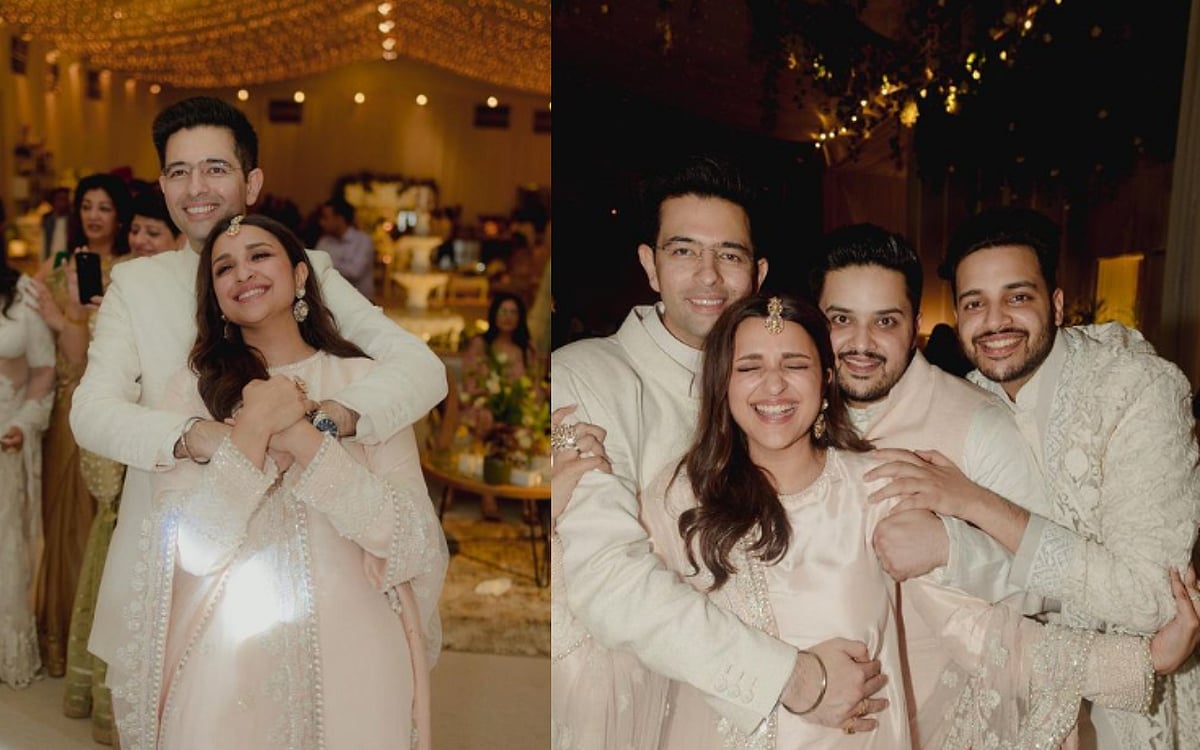 Earlier, the bride and groom's family had revealed the venue in the reception card. White featured a rose-gold motif design.
The card reads, "Alka and Sunil Chadha invite you to the reception lunch of their son Raghav and Reena and Pawan Chopra's daughter Parineeti on 30th September 2023. The venue will be Taj Chandigarh."