Sunny Deol's film Gadar 2 was released on August 11, which ended the box office drought. The film has been earning well at the box office since its release.
It has been 36 days since Gadar 2 was released and now there has been a decline in the movie's earnings. Sunny Deol's film is no longer getting viewers and the film earned very little.
The initial earnings figures of the fifth Friday of the release of 'Gadar 2' are shocking. According to Sacknilk's early trend report, the movie has collected only Rs 35 lakh on the 36th day.
After which the total earning of 'Gadar 2' has become Rs 517.63 crore. It is noteworthy that the movie stars Sunny Deol, Ameesha Patel, Utkarsh Sharma, Luv Sinha, Simrat Kaur.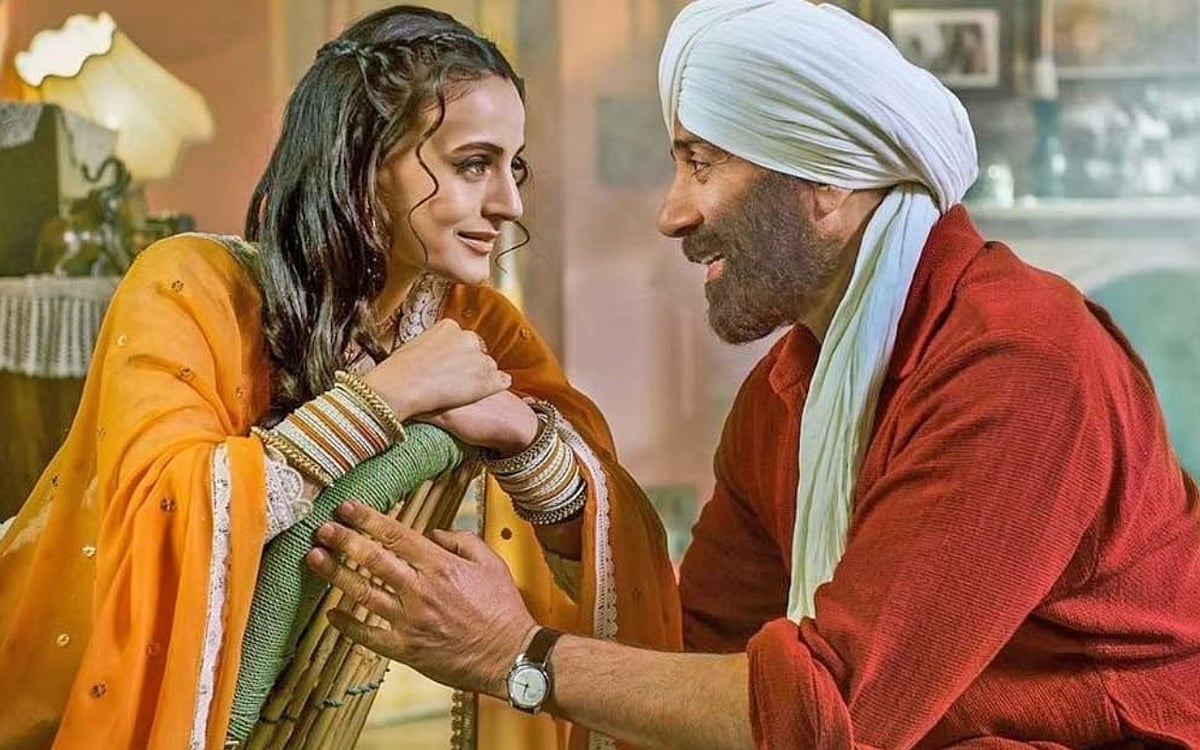 The earnings of 'Gadar 2' were continuously falling, after which the makers reduced the ticket price of the film from Rs 15. However, even this did not show any change in the film's earnings.
These days, Shahrukh Khan, Nayanthara, Vijay Sethupathi's film Jawan is currently playing in the theatres. In such a situation, the story of Gadar 2 now seems to be ending at the box office.
It is being said that Gadar 2 will be released on OTT in October this year. There are reports that Gadar 2 will premiere on ZEE5 on 6th October. If you have not seen it in theaters then you can watch it on OTT.
The success of Gadar 2 was celebrated recently, in which Shahrukh Khan attended with his wife Gauri Khan. Apart from this, Ajay Devgan, Aamir Khan, Salman Khan also participated in it.
Esha Deol indulged in a fun rapid-fire session in an interview with Bollywood Hungama, where she revealed that she thinks Sunny Deol is the "best" brother.
Gadar 2 has Utkarsh Sharma in the role of Tara Singh's son. Utkarsh had worked as a child artist in Gadar and now after 22 years he played the role of Bade Jeeta.