The border between Egypt and Gaza was opened on Saturday, after which the process of providing aid to Palestinians suffering from shortage of food, medicine and water in the Israeli siege area was started.
More than 200 trucks carrying about 3,000 tons of aid meant for Gaza were waiting at the border for several days. An Associated Press (AP) correspondent saw these trucks entering Palestine.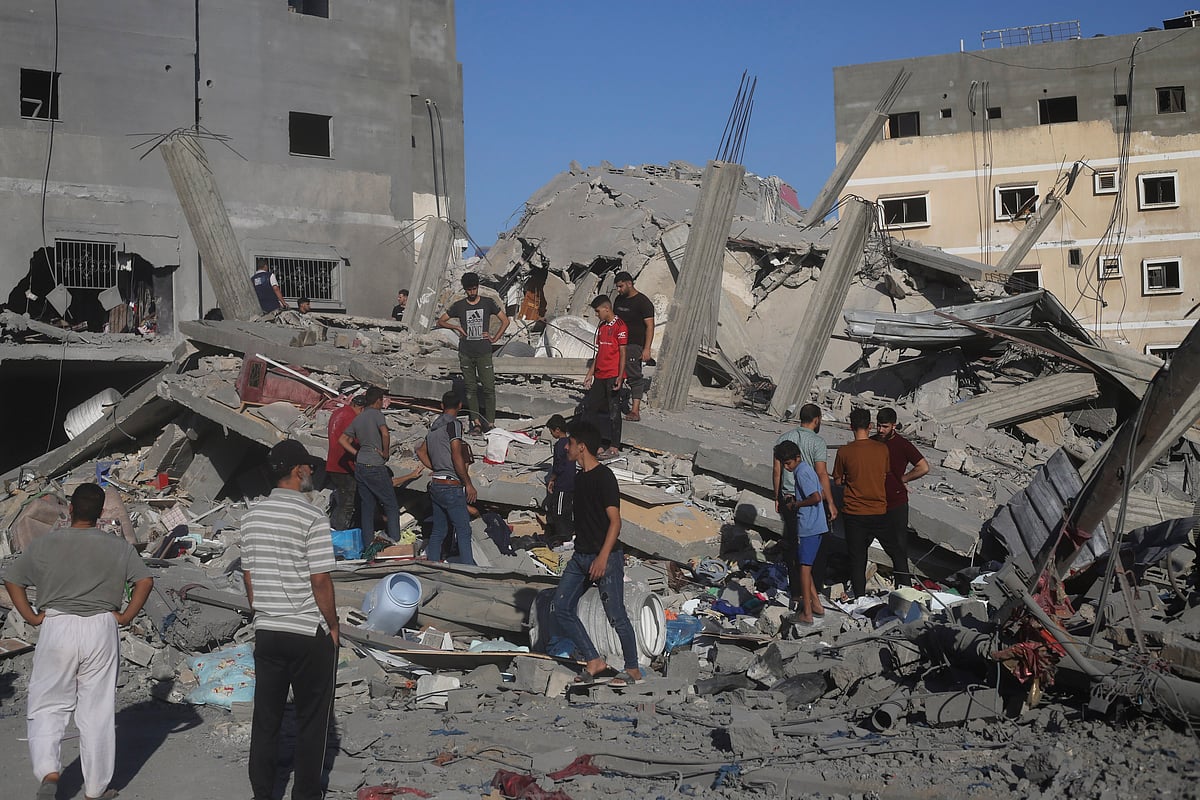 After Hamas militants attacked cities in southern Israel on October 7, Israel laid siege to the Gaza Strip and launched several retaliatory airstrikes. Forced to eat only once a day and suffering from lack of drinking water, many people in Gaza are desperately waiting for help.
Hospital workers treating the large number of people injured in the bombing were also in urgent need of medical supplies and fuel for generators.
Hundreds of foreign citizens were also waiting for the border to open to go from Gaza to Egypt amid the war. Meanwhile, there was firing between Israel and Palestinian terrorists on Saturday after Hamas released an American woman and her teenage daughter.
Two American citizens held hostage by Hamas after the October 7 attack on Israel have been released. US President Joe Biden announced this on Friday and assured that his government will provide all possible help to ensure the safe return of both citizens to their country and help them recover from this shock.
Biden thanked the governments of Qatar and Israel for their cooperation in securing the release of an American woman and her teenage daughter held hostage. Soon after, Biden spoke on the phone to the two released hostages and their families.
"Today we secured the release of two American citizens taken hostage by Hamas during the horrific terrorist attack against Israel on October 7," the president said in a statement.
"Our fellow citizens have endured a terrible ordeal over the past 14 days and I am very pleased that they will soon be reunited with their families who have been left heartbroken," he said. These individuals and their families will receive the full support of the US government in recovering from this trauma and we must all respect their privacy at this time.
The freed mother and daughter were the first hostages to be released by Hamas, and more than 200 others remain hostages. Biden said that from the beginning of the attack his administration was working around the clock to secure the release of American citizens held hostage by Hamas and has not yet stopped efforts to secure the release of the hostages.
US Secretary of State Tony Blinken told reporters here, "Two American citizens taken hostage by Hamas on October 7 were safely handed over to Israeli authorities about an hour ago." The team will contact them soon.
He thanked the Qatar government for ensuring the release of both hostages. At the same time, according to the news of the Associated Press (AP), Biden said on Friday that he believes that Hamas attacked him because he stopped Israel's efforts to normalize relations with Saudi Arabia.
Biden said at an event, "One of the reasons why Hamas attacked Israel could be that… they knew that I was going to have a meeting with Saudi."
The US President indicated that he believed Hamas militants carried out the deadly October 7 attack because the Saudis wanted to recognize Israel and they were close to being able to formally do so.
Jerusalem and Riyadh were steadily moving closer towards normalizing relations and Biden was working to help bring the two countries together.