Fighting between Israel and Hamas continues for the 21st consecutive day on Friday. Meanwhile, a big news is coming out. According to the information, the US Army carried out air strikes early Friday on two targets belonging to Iran's Revolutionary Guard Corps in eastern Syria. This information has been given by the Pentagon. These air strikes were carried out in response to drone and missile attacks on US military bases and personnel in the region last week. After this news, the question is arising in the minds of people whether the world is moving towards the third world war.
The US air strikes reflect the determination of President Joe Biden's administration to maintain the delicate balance in the region. America wanted to target the suspected Iran-backed groups attacking it so that such attacks could be prevented in the future. Let us tell you that these attacks were carried out at a time when Israel has waged a war against Hamas.
According to the Pentagon, since October 17, at least 12 attacks have been carried out on US military bases and personnel in Iraq and four in Syria. Air Force Brigadier General Pat Ryder said that 21 American personnel were injured in two of these attacks.
Meanwhile, fighting between Israel and Hamas continued for the 20th consecutive day on Thursday. Israeli forces attacked more than 250 Hamas targets in Gaza, destroying Hamas command centers, tunnels and rocket launchers. Hamas rocket man Hassan al Abdullah has also been killed in the Israeli attack. Earlier, late on Wednesday night, Israeli army tanks entered northern Gaza and conducted targeted raids.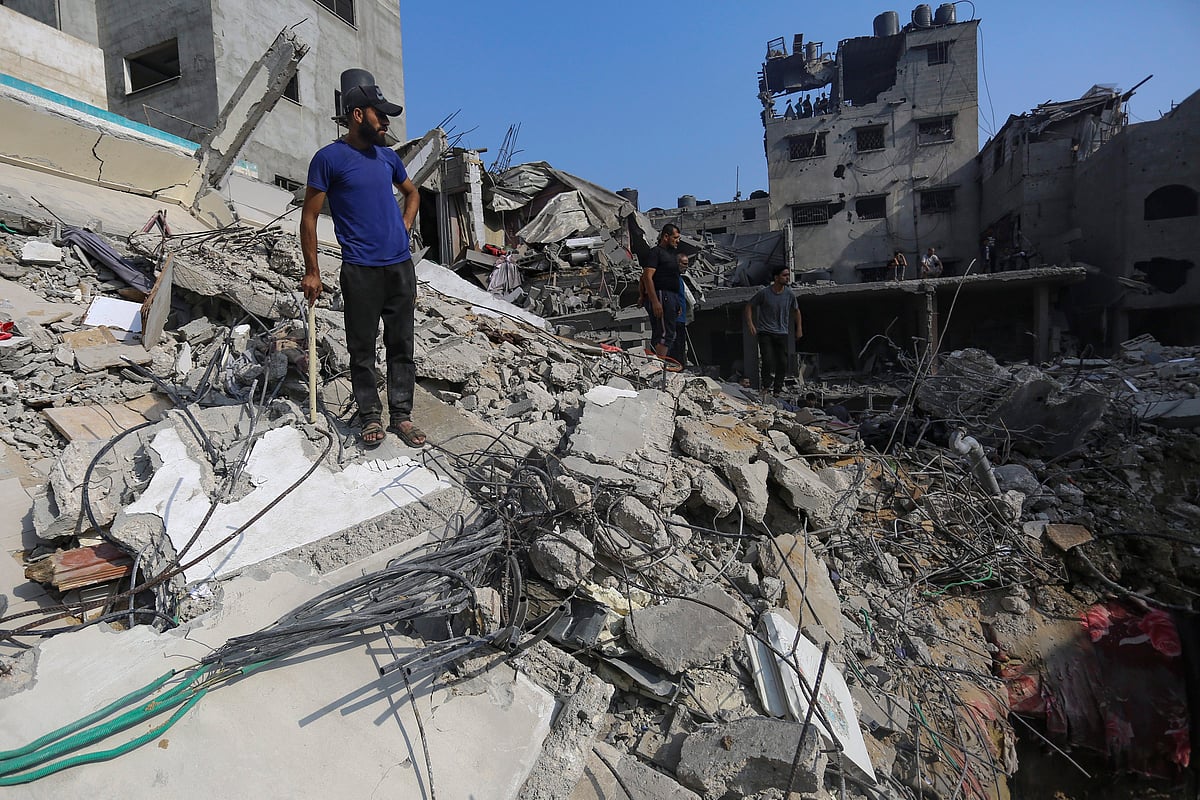 Israeli army spokesman Daniel Hagari said that this mission took a few hours. He said that Israeli soldiers and tanks also launched a ground attack in northern Gaza for a few hours. In this attack, Hamas terrorists and explosive materials were eliminated. This attack has been carried out at a time when the United Nations has warned that Gaza is on the verge of running out of fuel. Earlier, Israeli PM Benjamin Netanyahu said that his country is fighting for its survival and preparations are being made for a ground offensive in Gaza. More than 7000 people have died so far in this war. Of these, more than 3000 children are included.
Russia and China used a veto in the UN Security Council on a draft of a US-led resolution calling for a ceasefire to allow humanitarian aid to reach Gaza. After this, Britain and America also used veto against a contrary resolution brought by Russia on Israel-Hamas conflict.