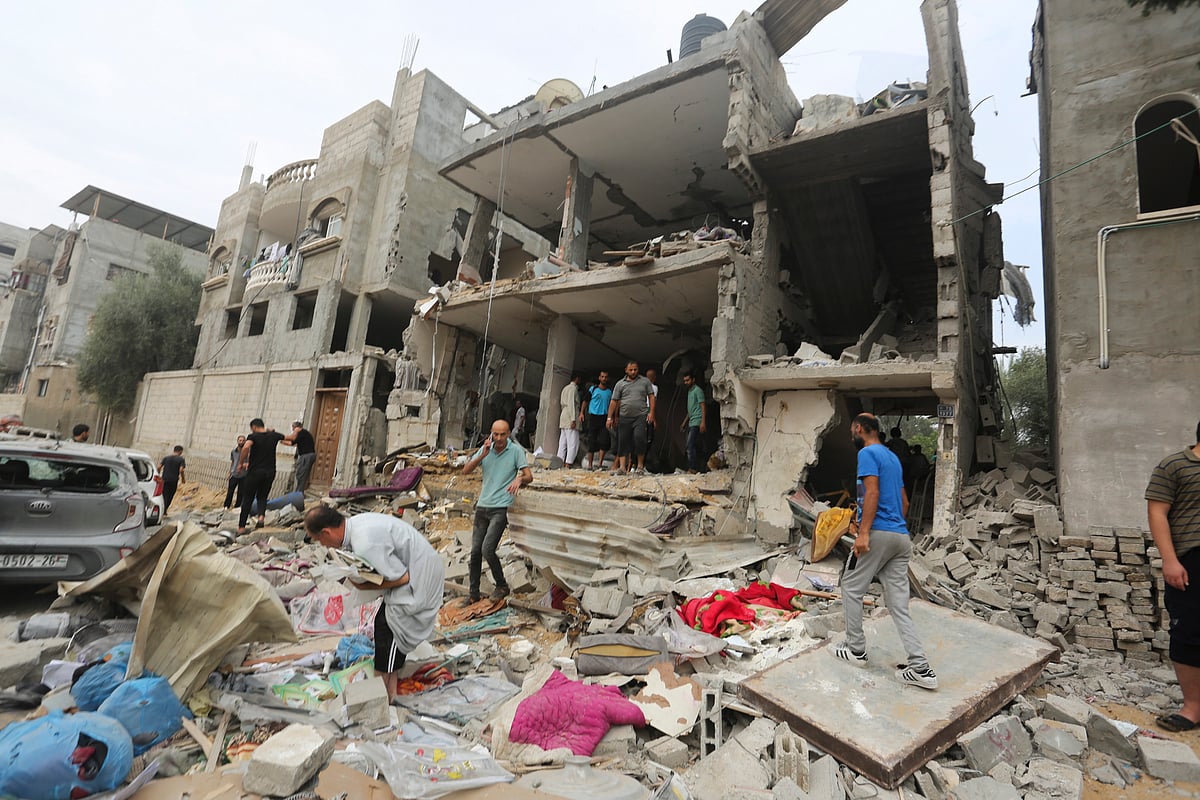 Since the October 7 incident, Israel has been bombing the Gaza Strip every day. Day and night Israeli ammunition is blasting the residential areas of Gaza. Thousands of people have lost their lives in the Israeli attack, and thousands of people are lying in the hospital. In the Israeli attack, big buildings of Gaza are breaking and falling into pieces.
Gaza has become a city of debris due to Israeli attacks. Debris is visible everywhere. There is no count of how many people are buried under the debris.
The Israeli army is raining heavy ammunition on Hamas positions with its cannons. Palestinian groups claim that so far more than 7000 people have been killed in this attack.
The land of Gaza is shaking every moment due to Israel's horrific attacks. Debris and destruction are visible everywhere. Common people are living under the shadow of terror. Israel is spraying so much gunpowder that several explosions are taking place every minute.
The entire Gaza Strip is up in smoke. Bombs are falling like raindrops in Israel. Israel had never launched such a heinous attack before. The death toll is increasing with every passing day.
Thousands of buildings in Gaza have become piles of debris. The house where Israeli bombs are falling is turning into debris in no time. However, Hamas fighters have not given up even after so much destruction. Retaliatory action is also being taken from Hamas.
Israel has closed the Internet and other means of communication in the Gaza Strip, due to which the 23 lakh people living there have been cut off from each other and the outside world. Israeli Defense Minister Yoav Galant said the ground shook in Gaza and the war against the region's Hamas rulers has entered a new phase.
The Israeli military released photos on Saturday showing tanks moving slowly through open areas of Gaza, many of them apparently close to the border. The army said warplanes bombed dozens of Hamas tunnels and underground bunkers.
The sky of Gaza City continued to glow due to the explosion caused by Israeli air strikes. Gaza's Health Ministry said that about 1,700 people were feared buried under the debris. (Courtesy of Language Input)