The Gaza Strip is up to smoke. Israeli gunpowder is raining like fire on every corner of the road, street and locality. The war between Israel and Hamas has reached its peak. Attacks are taking place from both sides, but Israel has never carried out such a severe attack on anyone before as it is raining the amount of gunpowder on the Gaza Strip. Israel has destroyed hundreds of Hamas positions by bombing them.
Along with Hamas terrorists, common people are also dying due to Israeli attacks. According to TV news, so far 8 thousand people have died in the Israeli attack. At the same time, around 1400 people from Israel have also been killed. At the same time, Israel's attacks are increasing with each passing day.
Along with air action, Israel's army has also launched ground attacks. IDF soldiers are entering Gaza Strip from the ground and targeting terrorists. The army is attacking the terrorists from two sides. Israeli tanks are raining fireballs from the east and west of the city.
The tunnel is the biggest weapon of Hamas terrorists. Hamas terrorists have mastered the guerrilla method of warfare. But now Israel has also made concrete arrangements for the tunnels. Israeli army is attacking with sponge bombs. As soon as the sponge bomb is put in the mouth of the tunnel, it becomes hard.
Apart from this, Israel is trying to make such a bomb which will create a sponge as soon as it explodes and which cannot be cut by any weapon. If Israel attacks with sponge bombs, the tunnel can also become a tunnel of death for Hamas terrorists.
The Israeli military said on Monday that its troops killed several militants who attacked from inside buildings and tunnels overnight, and airstrikes destroyed a building being used by Hamas.
The army has also said that the army has targeted more than 600 hideouts of terrorists in the attack, which also includes weapon depots and anti-tank missile launching sites.
Two days after mobile and internet services were suddenly cut off in much of Gaza amid Israeli bombardment, communications services were gradually restored in the crowded area on Sunday.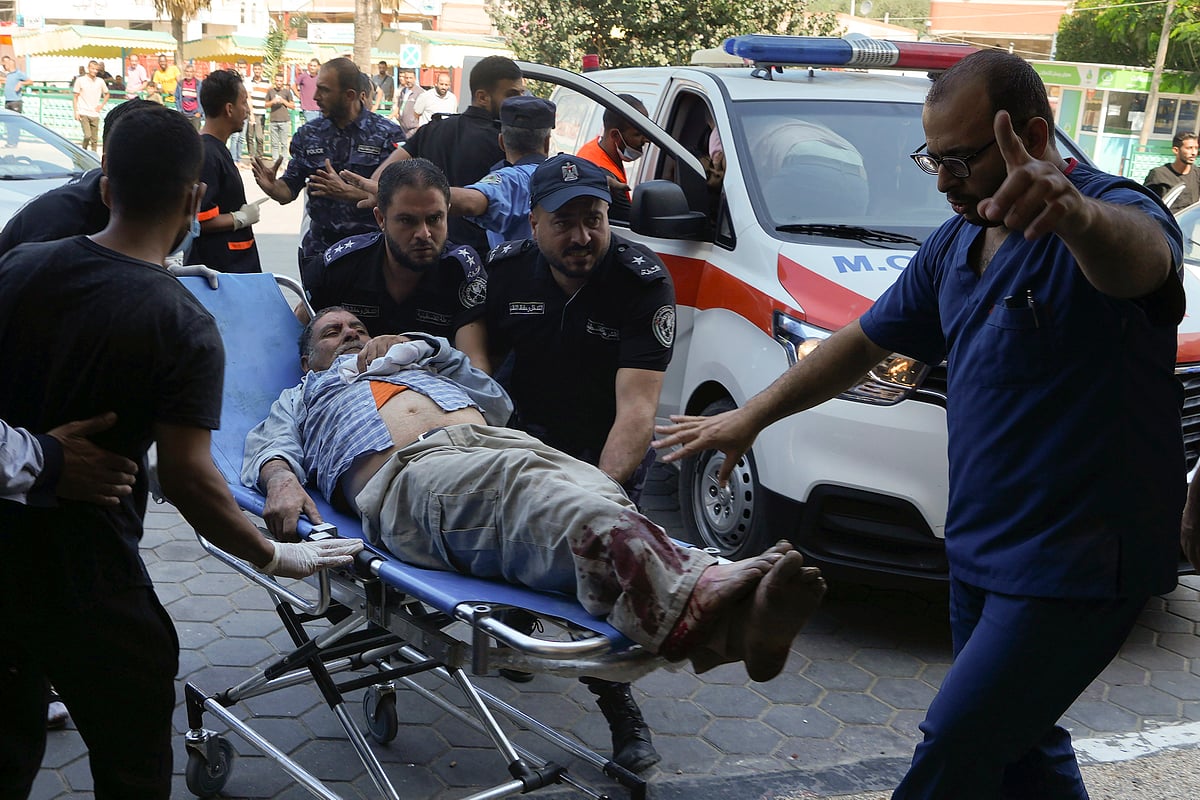 The United Nations Office for the Coordination of Humanitarian Affairs said that 10 hospitals operating in northern Gaza have received orders to evacuate in recent days. About 1,17,000 displaced people are living in these hospitals along with thousands of patients and workers.
At the same time, Palestinian militant organization Hamas has released a video to show the three female hostages captured during the attack on Israel on October 7. One of the women, possibly under duress, gave a brief statement criticizing Israel's response to the hostage crisis. Let us tell you, Hamas militants had taken about 240 Israeli people hostage during the deadly attack.