The fight between Israel and Hamla is becoming more fierce. Israel is selectively attacking terrorist bases in Gaza. In this context, Hezbollah is once again turning its attention on Israel and America. Hezbollah has clearly given a big warning to Israel as well as America.
The leader of Lebanese militant group Hezbollah said his militia is not intimidated by US warnings to stay away from the Israel-Hamas war.
In a televised speech, Hassan Nasrallah, while talking about America's military deployment in the Mediterranean region, said that your fleets in the Mediterranean Sea will not be able to scare us. He said that Hezbollah is ready for all options.
Nasrallah said that his powerful militia is engaged in an unprecedented battle with Israel on the border. He also threatened to intensify the conflict in the area.
Hezbollah did not directly threaten to jump into the war between Israel and Hamas, but made it clear that the fighting on the Lebanon-Israel border will no longer be limited to a limited area.
Here, Israel is continuously attacking Hamas. Israeli bombs are bent on changing the face of Gaza. Huge buildings in Gaza have collapsed in front of Israeli gunpowder.
Israeli Prime Minister Benjamin Netanyahu has also made it clear that until Hamas frees the people held hostage, Israel will continue to take aggressive and military action there.
In this series, America's Foreign Minister Antony Blinken reached Israel today. He met Netanyahu in Israel. Also expressed confidence in American help.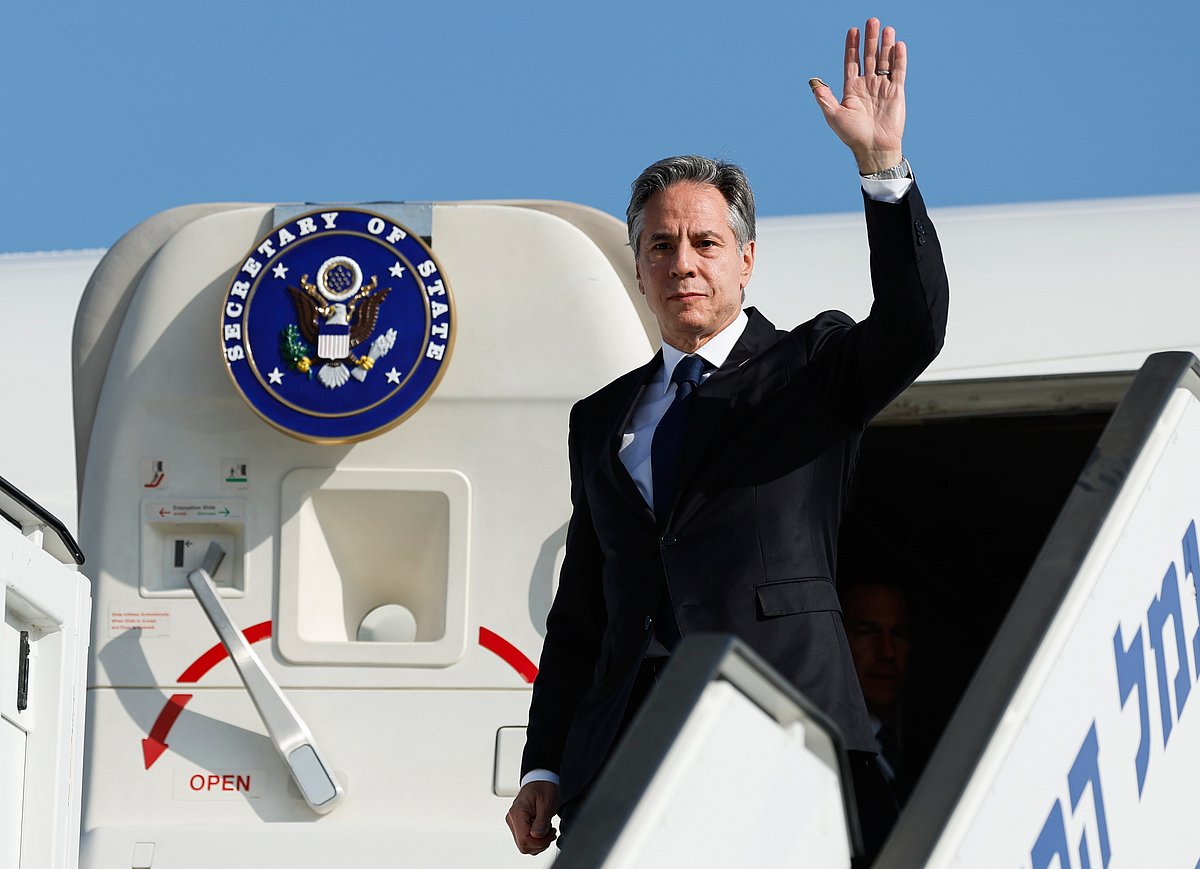 Blinken had urged Israel to agree to a temporary ceasefire to improve humanitarian conditions in Gaza. He also asked Israel to take all possible measures to ensure the safety of civilians.
However, Netanyahu, speaking to the media, said that Israel continues to fight with all its might. He rejects a temporary ceasefire that does not include the release of its hostages.
Let us tell you, Hamas terrorists attacked Israel on October 7, killed many people and also took about 240 people hostage.