Royal Enfield Electric Himalayan: As mentioned earlier, the new adventure motorcycle is completely electric and has a new design. Himalayan 452 Inspired by. Even though the Indian two-wheeler company has not revealed the specifications and details of the electric ADV, as the name suggests.
Royal Enfield wants to make the Electric Himalayan a capable off-roader. According to Royal Enfield, the electric Himalayan has the characteristics of an adventure bike, along with the benefits of an electric powertrain.
The electric Himalayan is a cornerstone for future products from Royal Enfield. Hence, this is the window to come from the stable of Royal Enfield. Talking about the Electric Himalayan project, Mario Alvisi, Chief Development Officer – EV, Royal Enfield, said, "The Electric Himalayan testbed is much more than just a design concept. For us, it is our vision and what the future holds from us. "A glimpse of what to expect. A much bigger electric mobility blueprint is being brought forward at Royal Enfield as we continue to work with multiple 'electrification' expressions for pure motorcycling."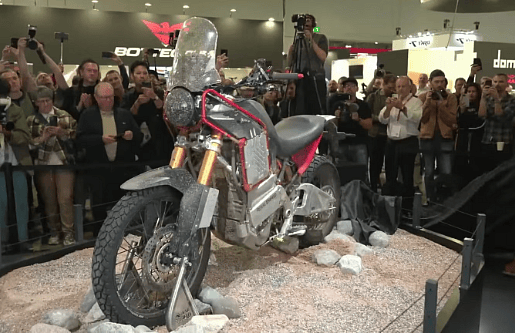 According to reports, the electric platform is built by both Royal Enfield and Stark Future. The former invested 50 million euros in the Spanish company last year, which in turn will help Royal Enfield explore and develop electric motorcycles. According to media reports, the electric Himalayan is based on Stark's high-performance electric motorcross, Varg. According to Royal Enfield, the design team used materials like organic flax fibre, focused on composite bodywork, in-house designed batteries and architecture.