Israel Hamas War: Today is the 38th day of war between Israel and Hamas. Even today the Israeli army is targeting terrorists in the same way as it was doing on the first day. Meanwhile, Israeli Prime Minister Benjamin Netanyahu on Sunday hinted towards a possible agreement to free the hostages held by Hamas in Gaza. English website Hindustan Times has published news in this regard.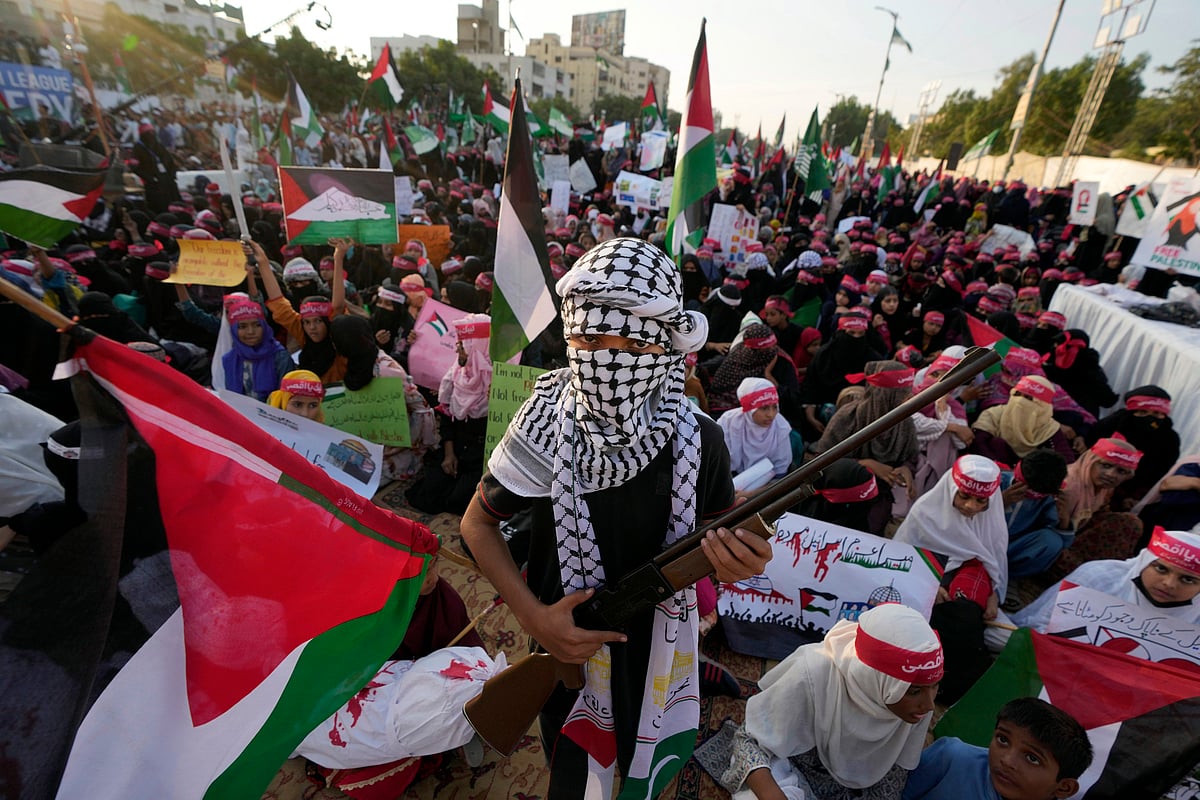 While talking to NBC, Israel's Prime Minister Benjamin Netanyahu said that I think the less I say in this regard, the greater the chances of it being successful. He further said that earlier many types of news were coming but as soon as we started the ground operation, everything seemed to be changing.
Let us discuss here that in the last few days the war between Israel and Hamas has intensified. Since the attack by Hamas fighters on October 7, Israel has been continuously attacking Gaza and teaching a lesson to Hamas fighters. According to the Health Ministry in Gaza, more than 10,000 Palestinians, including children, have been killed so far in Israeli attacks.
Meanwhile, the Israel Defense Forces (IDF) has informed that its soldiers have delivered 300 liters of fuel to Gaza's Al-Shifa Hospital for immediate medical purposes. Our soldiers did this work risking their lives. However, according to the news, Hamas refused to take the fuel.
Here, Hamas denied that it had refused to take Israel's help. Hamas said in a statement that there was no refusal to take fuel. However, it has also been said that the amount of fuel being talked about will not run the hospital's generator for more than thirty minutes.
After briefly losing contact, the World Health Organization (WHO) managed to communicate with health workers at Al-Shifa Hospital. WHO Director General Tedros Adhanom Ghebreyesus has said that regrettably the hospital is no longer functioning as a hospital.
Al-Shifa hospital is waiting to cremate the bodies of at least 100 people who died in recent bombings in the area, Al Jazeera reported, citing Wafa news agency. .
Israel's military has said that seven Israeli soldiers have been killed and 10 others have been injured in attacks by Lebanon's Hezbollah group.
US President Joe Biden spoke to Qatar's Emir Sheikh Tamim bin Hamad Al Thani on Sunday. In the conversation, he mentioned Gaza and discussed the release of people held hostage by Hamas. Meanwhile, anger against Jews is increasing over Israel's ongoing war against Hamas in Gaza.