Diabetes and Heart Research Center Dhanbad and Dhanbad Action Group spoke to the media regarding the latest updates on diabetes in Jharkhand. During this, Dr. NK Singh, National Executive RSSDI (Research Society for the Study of Diabetes) mentioned many things. Dr. Singh told that Insulin Isodec is a new invention and it can be available by the end of next year i.e. 2024. It can be given only once a week.
Dr NK Singh said that in the tests it has been found that it is equally effective and safe as compared to basal insulin given once daily. Certainly, for those patients who are currently reluctant to take insulin daily, taking one prick of insulin a week will be easy and useful. The benefit of its use will be that if a patient has to be given an injection 365 times in a year, he will have to give it only 52 times.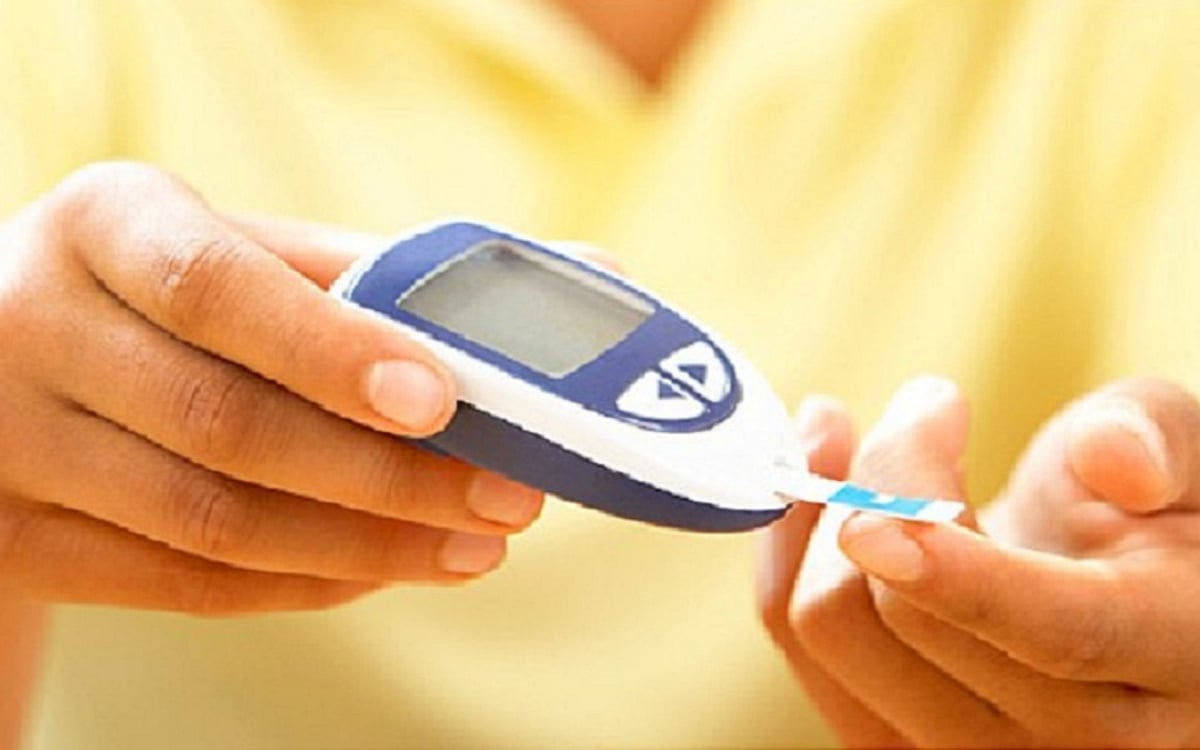 Today, the most important drug in the treatment of diabetes is SGLT2 inhibitor which includes Emapagliflozin, Dapagliflozin and Canagliflozin. The reason for this is that it prevents the deadly side effects of diabetic patients such as heart failure or kidney failure.
Some research has shown that giving medicines of this group can extend the life of patients by about 15 years. Today there is undisputed talk of giving this medicine to diabetic patients. There is a risk of some patients getting urinary infections or some genital tract infections on the sexual organs due to giving this medicine, but this risk is not very high.
A genius study has been done in India under the supervision of Dr. NK Singh and data of about 16000 patients has been taken and the study has been done on the incidence of urinary tract and genital tract infections and the safety provided by giving other medicines like gliptin. Has been done, which will be published soon.
Recently, on November 11, the American Food and Drug Administration (FDA) has approved the drug Trigepatite for the treatment of obesity in diabetic patients. It will be a very useful medicine and its injection will have to be given only once a week and about It has been found that weight loss ranges from 5 kg to 10 kg.
In diabetic patients, fat accumulates in the beta cells of the pancreas and in the liver, which is becoming one of the main causes of diabetes. By reducing weight, fat will be reduced and this medicine will thus prove to be a boon for the future of the patients. Might be possible.
Now another new medicine IMEGIMILIN is available in the Indian markets and it is very useful at both the levels, the lack of secretion of beta cells that occurs in diabetes and the insulin resistance that occurs in the muscles. There is also a new safe medicine.
The biggest change that seems to be happening gradually in the treatment of diabetes is the use of Artificial Intelligence. After the arrival of Chat Gpt, the common people also know about Artificial Intelligence, especially diabetic retinopathy which is a problem in your curtains. Its important role in its detection has increased rapidly in India in the last two-three years.
Similarly, the use of artificial intelligence in continuous glucose monitoring is very safe and effective in controlling glucose. It is helping patients lose weight, keep an eye on their insulin dosage and anticipate complications occurring in their body. Due to the simple and low cost of this technology, water will reach the people soon.
The biggest thing in 2023 still remains that every patient needs adequate exercise, without this it is not possible to control sugar and prevent the ill effects occurring in the body. Currently, aerobics is done for 1 hour daily, which can be done by fast walking or running or playing badminton for an hour. Apart from this, doing gym exercises like resistance exercises three times a week for 10 to 15 minutes at least before work increases the sensitivity of insulin and in this way, the control of sugar becomes very good.
In this fast food culture, the exercise mode High Intensity Interval Training (HIIT) has been found useful in sugar control of diabetes and it is especially beneficial for those patients who have 10 to 15 minutes of time to spare. A lot of research is going on on Yoga as well and especially if 12 rounds of Surya Namaskar are done then insulin sensitivity increases and insulin resistance improves. It controls your sugar very well, so you must do it. Exercise is the billion dollar drug that patients don't do.
Do morning exercise or evening exercise. Evening exercise is also found to be very beneficial, but whatever time suits you, you can do it as per your routing. The new update about diet is that a lot of research has been done on intermittent fasting and if you skip one meal (the concept of chrono nutrition) has been found useful.
If you do not eat food after 6 o'clock in the evening. If you eat whatever you want before then, the natural changes that occur in the body and the chemicals secreted from the brain reduce insulin resistance and thus it has been found to be very useful in controlling sugar. Chrono nutrition, minimal use of protective foods and fried foods, use of fresh vegetables, fruits, almonds etc. have been found to be quite useful.